Special occasions call for unique and personalized touches that leave lasting memories. Whether you're planning a wedding, celebrating a birthday, getting into the holiday spirit, or marking significant milestones, custom sticker sheets can be your creative ally. In this article, we'll delve deeper into the world of personalized sticker sheets and explore inspiring ideas that will make your special occasions truly exceptional.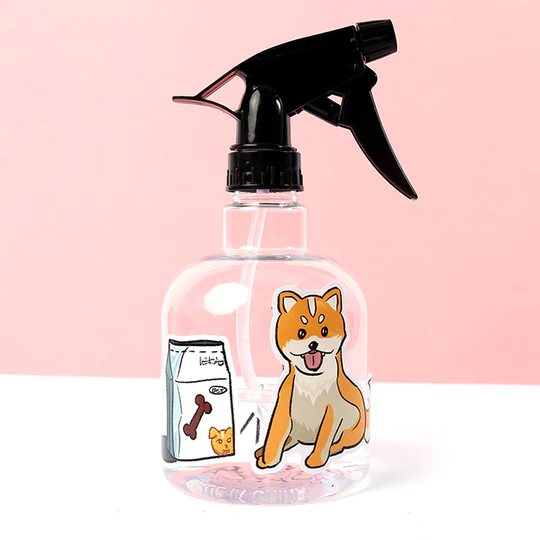 1. Wedding Wonders: Infuse Love into Every Detail
A wedding is a celebration of love and commitment, and personalized sticker sheets can add a touch of that love to every aspect of your special day:
Personalized Favor Labels
Create stickers featuring the couple's names and wedding date, and add a heartfelt thank-you message. Attach these stickers to favor bags or boxes as a token of appreciation for your guests.

Special Save-the-Dates Cards
Design custom stickers that double as save-the-date cards. Include a photo of the happy couple and all the essential details, creating an elegant and memorable announcement.

Table Decoration
Elevate the ambiance of your wedding reception with personalized sticker sheets. Craft table numbers, place cards, or even personalized wine labels to make each guest feel cherished.
2. Birthday Bliss: Personalization for Every Age
Birthday parties are all about celebrating another year of life, and custom stickers can make that celebration truly special:
Party Favors with a Theme
Create stickers featuring the birthday person's favorite theme, character, or hobby. Attach them to party favors like goody bags, candy jars, or mini gifts to add a personal and fun touch.

Customized Invitations
Set the tone for the birthday celebration with unique invitations. Design personalized stickers that include party details and incorporate them into your invitation design for a cohesive and impressive look.
3. Holiday Happiness: Spreading Joy with Personalization
Holidays are all about spreading joy and togetherness, and personalized sticker sheets can help you do just that:
Unique Gift Labels
Design stickers that match your holiday theme, whether it's Christmas, Halloween, or Valentine's Day. Personalized labels add a special touch to your gifts and make them stand out under the tree.
DIY Holiday Ornaments
Create memorable holiday ornaments by adhering stickers to clear glass or plastic balls. These ornaments can serve as keepsakes or thoughtful gifts for friends and family.
Holiday Cards
Make your holiday cards unique by using custom stickers. Incorporate festive designs and messages that capture the spirit of the season and spread joy to your loved ones.
4. Graduations and Milestones: Celebrating Achievements
Milestones like graduations deserve to be celebrated in style, and personalized sticker sheets can help commemorate these significant achievements:
Graduation Caps
Design stickers that feature the graduate's name, school, and graduation year. These stickers can be used to decorate the graduation cap, making it a personalized and memorable keepsake.
Milestone Scrapbooks
Create unique milestone scrapbooks by incorporating custom stickers into your layouts. Whether you're celebrating a baby's first year or a retirement milestone, stickers can help capture the memories beautifully.
Decorations for Parties
Add a personalized touch to your milestone celebration by using custom stickers to decorate the venue. From banners to centerpieces, stickers can be applied to various decor elements to create a cohesive and visually appealing atmosphere.
5. Baby Showers and Gender Reveals: Adding Charm to Celebrations
Welcoming a new addition to the family is a cherished occasion, and custom sticker sheets can add charm to baby showers and gender reveals:
Props for Gender Reveal
Create stickers that conceal the gender of the baby, adding an element of surprise to your gender reveal celebration. Guests can place their bets and reveal the answer by peeling off the sticker.
Invitations to Baby Showers
Craft adorable invitations using custom stickers. Incorporate baby-related graphics and details about the shower to create invitations that are as sweet as the occasion itself.
Baby Milestone Cards
Design stickers that mark the baby's monthly milestones. Parents can use these stickers for cute photos and document their little one's growth and development.
Getting Started with Custom Sticker Sheets
To bring your custom sticker sheet ideas to life, follow these steps:
Create Your Own Stickers
Utilize design software or hire a professional designer to create your sticker designs. Consider the occasion, theme, and personalization options that will make your stickers truly unique.
Order Your Sticker Sheets
Find a reputable sticker manufacturer that specializes in custom sticker sheets. Ensure they offer quality printing and customization options to bring your designs to life.
Application of Stickers
When it's time to use your stickers, ensure the surface is clean and dry for optimal adhesion. Take care in applying them to create a polished and professional look.
Spread the Joy
Use your custom stickers to add a personal and creative touch to your special occasions. Whether you're sharing memories, expressing gratitude, or creating a festive atmosphere, these stickers are sure to delight your guests and leave a lasting impression.
Conclusion
You can use custom sticker sheets to add creativity and create enduring memories for your special occasions. These personalized stickers can enhance every moment and make your events into unforgettable experiences, whether they are weddings, birthdays, holidays, or milestones. The possibilities are endless, and the joy they bring is priceless, so go ahead and get inventive with your custom sticker sheets. With the magic of customized sticker sheets, you can truly make your special occasions special.